---
Dining Hayakawa latest information
We have begun offering "Autumn menu".
The menu of autumn is also a menu scattered organic vegetables abundantly. That is the excellent work which performed by chef Hiroyuki Ando.
*These photos are examples. We offer the menu which matches the season according to the stock situation of the ingredients.
Autumn Menu
~Salad~

Seasonal organic vegetables with bagna cauda sauce

~Appetizer~

Seasonal appetizer platter

~Soup~

Japanese style soup with mushroom & sea food

~Sashimi~

Assorted seasonal sashimi platter

~Warm dish~

Steamed tilefish ・Chrysanthemum ・Adzuki bean ・Beech mushroom・Crap・Wheat bran ・Ginkgo ・Wasabi

~Main dish~

Grilled kuroge beef & vegetables with houba miso

~Meal~

Japanese mixed rice with Japanese pickles & Miso Soup

~Dessert~

Seasonal fruits
Autumn 2021
Art & Music Manatei Hakone
Restaurant Hayakawa, Chef Hiroyuki Ando
---
Healthy creative Japanese cuisine mainly using organic vegetables
Experienced and skilled chef, Hiroyuki Ando's original menu — creative Japanese cuisine using plenty of organic vegetables. Enjoy tasty and healthy dinner and breakfast at restaurant "Hayakawa" on the 3rd floor.
We provide carefully selected organic vegetables from most seasonal area in Japan, fresh fishes of the Gulf of Sagami and Gulf of Suruga, and delicious meat of Kanagawa. Dishes are modern Japanese Kaiseki cuisine. Please enjoy dinner with classic jazz numbers and breakfast with nature sounds pleasant music.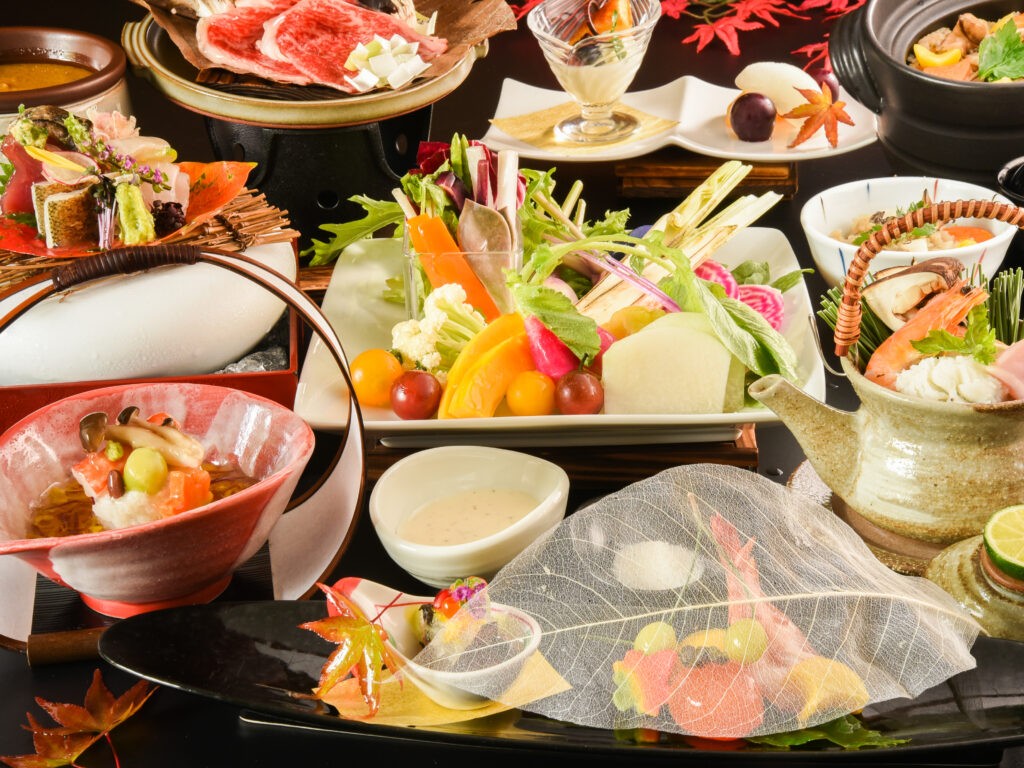 ---